About Startech Vehicle Scratch Repair
What is Startech?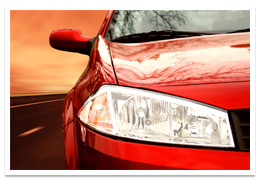 Startech uses a revolutionary system of innovative paint restoration and treatment technology to repair 95% of surface scratches andrestore cars back to a brilliant showroom shine.

It's done on site and is much quicker and cost effective than conventional methods.

Boasting more than 20 years of product research, development and continuous refinement, Startech is the automotive industry's leading refinishing franchise.
In 2003 I started out as a keen 21 year old with a Startech vehicle scratch repair franchise in Christchurch.

Since then I've built up a great client base with car yards & dealerships and experienced continual growth year on year; all by using the Startech process and a good measure of personal ambition.

If you're interested in owning your own Startech franchise, we're taking expressions of interest from motivated people now.

Contact us today or read a bit more about becoming a Startech franchisee.
Jason Williams, Startech, NZ